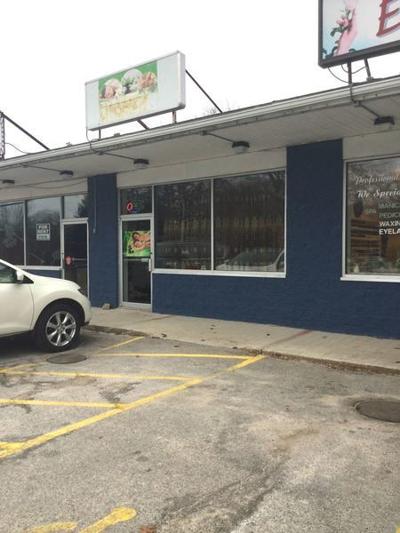 SALISBURY — The Route 1 massage parlor raided and temporarily shut down by police last summer will have to close its doors again, after the Board of Selectmen voted unanimously Monday night to suspend its business license.
State and local police and agents from the U.S. Department of Homeland Security raided the Yoga Spa massage parlor at 111 Lafayette Road, Unit 2, on June 14, after receiving a tip that sexual acts were being performed inside on customers for money. At that time, two women working there were summoned to Newburyport District Court to face charges of offering sex for a fee, and the business was temporarily ordered by the town to close.
During the selectmen's meeting on Monday, Town Manager Neil Harrington told the board that building inspector Scott Vandewalle and health inspector Jack Morris had recently visited the spa (now known as Star Spa) where a copy of its massage license still could not be produced.
"The people who were employed there could apparently do not speak English and they didn't really know what was being asked for," Harrington said. "But it is supposed to be conspicuously displayed. It was not displayed. (Morris) believed they do not have a valid license with the commonwealth of Massachusetts, therefore they can't operate."
Harrington recommended selectmen suspend the spa's business license until a valid massage license can be produced, which they did. The spa remained open on Tuesday and Harrington said he is drafting a certified enforcement letter notifying the business of the decision. At that point the business would have to close or produce a license. Harrington said police would follow up to make sure the businesses closes after the letter is delivered.
Last June in the raid, police found a pair of Chinese nationals, Fudi Fan, 50, and Yuhua Li, 62, working in the spa. Fan told police she lived in a room behind the spa and Li said she lived somewhere on the Amesbury/Salisbury line. The pair decided to seek asylum in the United States, were arraigned in Newburyport District Court on Oct. 5, and were released on personal recognizance. They are due for a pretrial hearing on Feb. 19.
Vandewalle discovered the unit had improperly partitioned walls as well as "a shower head installed in a bathroom" and hit the business with a cease-and-desist order on June 15.
The property owner, Christopher and Portia LLC of Boxford, was also sent a notice of violation for work that had been done without permits, including failing to acquire a building permit from the state, not building in compliance with the state, and not complying with the town's zoning bylaws.
 Morris stated at the time the business had not posted a state massage license but had posted a business license from the town for another location.
Vandewalle lifted the cease-and-desist order on June 27 after the building owner addressed the building code violations and the spa was open for business again in July.
"In order to operate, they need a valid license from the state, " Harrington said on Monday. "We did report them to the state, with the activities that were going on earlier. The state did an investigation but they have not issued, or reissued them a license. So, as far as we are concerned, they are not operating in a valid manner."
The selectmen voted unanimously to suspend the spa's business license until further notice.
["source=newburyportnews"]