The risk of serious infections is higher for patients with multiple sclerosis (MS) taking rituximab than for those on natalizumab or fingolimod, and this increased risk is even more pronounced when compared with patients prescribed interferon beta and glatiramer acetate, results of a new study suggest.
Use of herpes antivirals was similar among patients taking rituximab and those taking interferon beta and glatiramer acetate, and this was lower than in those taking natalizumab and fingolimod, researchers found.
The analysis did not uncover any fatal cases of infection, possibly because of efforts to mitigate risks associated with varicella for fingolimod, and John Cunningham (JC) polyomavirus-associated progressive multifocal leukoencephalopathy (PML) with natalizumab, they note.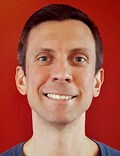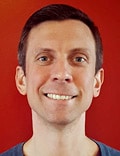 The new results are in line with research showing that first-generation therapies — the interferons and glatiramer acetate — are associated with a lower risk of infections, although research also shows that these agents are less efficacious than newer drugs, study author Thomas Frisell, PhD, associate professor, Clinical Epidemiology Division, Karolinska Institute, Stockholm, Sweden, told Medscape Medical News.
While infections are a factor in prescribing MS drugs, clinicians often don't have a choice, said Frisell.
"When you need a more potent drug, you need to pick between natalizumab, fingolimod, and rituximab. For few patients would the choice be based on these infection risks; it's more a matter that patients and physicians be aware of these infection risks," Frisell explained.
The paper was published online October 7 in JAMA Neurology.
Over the past decade or so, several new disease-modifying therapies (DMTs) for MS have come on the market. Although these treatments have different modes of action, they all interfere with the patient's immune response, raising concerns about susceptibility to infections.
"Of all the conceivable adverse events with these medications, infections are on top of the list," said Frisell.
For example, research shows that natalizumab increases the risk for life-threatening PML, and herpes zoster is a concern with several treatments, although it has been specifically associated with fingolimod.
Few Data for Rituximab
But few data are available on infection risks associated with the anti-CD20 antibody rituximab, which is extensively used off-label to treat MS in Sweden, said Frisell. "This is the first time that we have been able to show data on anti-CD20 therapy use in real-world patients."
Rituximab, originally a cancer drug, is approved for rheumatoid arthritis and some other immune-mediated diseases, but not MS, said Frisell.
The study included all patients with relapsing-remitting MS whose data were recorded in the Swedish MS register (SMSreg) and who started treatment between January 1, 2011, and December 31, 2017. The SMSreg covers about 80% of all patients with MS in Sweden.
Researchers linked the SMSreg to other registries to compare the infection risks among users of the different treatments.
["source=medscape"]